Welcome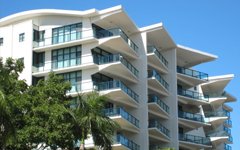 This facility can be used to draft, lodge and track the progress of your planning application.
If you are a first time user of this facility you will need to create an account.
If you need assistance with the preparation of your application, you can book a meeting with a Planner .
Changes to advertising fees
From Wednesday 17 March 2021, advertising fees will be capped at a flat fee of $121 for all application types that require advertising.
The Minister for Infrastructure, Planning and Logistics has approved a reduction for advertising fees which previously cost $348 for a development application, and $696 for an exceptional development application, planning scheme amendment or concurrent application. Given the recent changes to how planning notices are advertised, a standard advertising fee of $121 will now apply.
For more information contact Development Assessment Services on 08 8999 6046.
Date Added: 11/03/2021