Welcome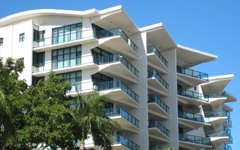 This facility can be used to draft, lodge and track the progress of your planning application.
If you are a first time user of this facility you will need to create an account.
If you need assistance with the preparation of your application, you can book a meeting with a Planner .
Last Advertising of Applications for 2023
The last advertisement of development applications for 2023 will be published online on Friday 01 December 2023.
For planning scheme amendments, rezonings, concurrent applications and designated developments (prescribed by section 7 of the Planning Regulations 2000), the last advertisement for 2023 will be published online on Friday 17 November 2023 (as a 28 day exhibition period is required).
The first advertisement for all applications for 2023 will be published online Friday 26 January 2024.
Application lodgements need to be received 10 days prior to make the above final/first advertising dates.
Date Added: 21/09/2018
---
Changes to the NT Planning Scheme 2020
Extensions to Public Submission Period
There are 2 categories of development which have different submission periods. As part of the recent Planning Reform Initiative, certain types of development referred to as 'designated developments' are now subject to a longer 28 day (rather than 14 day) public exhibition period. The Planning Notices website will clearly specify the applicable exhibition period.
Should a person require an extension to the 'standard' (14 day) or 'designated' (28 day) public exhibition period an extension may be requested from the consent authority. Recent changes to the Planning Act 1999 set out that a request for up to a 7 day extension can be made to the consent authority. This is most conveniently done by emailing DAS.NTG@nt.gov.au (citing the application in question) and providing reasons outlining the special circumstances for the extension being required. An extension for more than 7 days is also possible in exceptional circumstances and any such request may also be made via a request to the above email address setting out the reasons for needing the extension. Additional details in regard to this matter are set of in section 49 of the Planning Act 1999.
Date Added: 05/04/2022