Welcome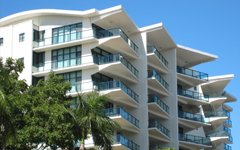 This facility can be used to draft, lodge and track the progress of your planning application.
If you are a first time user of this facility you will need to create an account.
If you need assistance with the preparation of your application you can book a meeting with a planner through the Development One Stop Shop website.
Please note: This service can now be used to lodge most planning application types. If the application type you wish to lodge is not available through this facility, it must be lodged in person at Development Assessment Services.
New Land Clearing Guidelines 2019 have been released
The new Land Clearing Guidelines 2019 have been released and replace the 2010 version. The Land Clearing Guidelines 2019 (effective from 12 April 2019) are designed to assist landholders and the consent authority to decide which areas are suited to development and those that should be left in their natural state to help protect the environment and maintain biodiversity. The Land Clearing Guidelines apply to all native vegetation clearing in the NT. It is recommended that you contact the Department of Environment and Natural Resources for advice when preparing an application to clear native vegetation via landclearingDENR@nt.gov.au or call (08) 8999 3631.
Date Added: 11/04/2019
---
Apply for a fast-track certificate of compliance
You may be able to apply online for a fast-track certificate of compliance.
A fast-track certificate of compliance does not require a site inspection.
Developments that may be eligible include:
additions and alterations such as carports, garages, verandahs, shade sails
change of use such as internal fit out works only
permitted uses with minor variations ie. variation to building setbacks
developments in remote locations
sites that are difficult to access.
Instead of DAS conducting a site visit, the required information can be submitted online via photos of the completed development along with the required service authority clearances. You will also need to complete the signed declaration stating that the information you provide is accurate.
For more information on how to use this initiative please click here.
Date Added: 05/04/2019