Welcome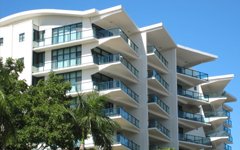 This facility can be used to draft, lodge and track the progress of your planning application.
If you are a first time user of this facility you will need to create an account.
If you need assistance with the preparation of your application you can book a meeting with a planner through the Development One Stop Shop website.
Please note: This service can now be used to lodge most planning application types. If the application type you wish to lodge is not available through this facility, it must be lodged in person at Development Assessment Services.
New Planning Laws Commence Friday 31 July 2020
The NT Planning Scheme 2020 commenced on Friday 31 July 2020 and is now in effect. Amendments to the Planning Act 1999 and Planning Regulations 2000 also commenced on Friday 31 July 2020.
The new planning scheme can be viewed at www.nt.gov.au/planning, and the amended Act and Regulations at www.legislation.nt.gov.au.
Changes to the Development Applications Online system to reflect the new planning system will take effect from Monday 3 August 2020. If you experience any technical difficulties please report these to the Planning Reform team on 08 8999 8963 or planning.ntg@nt.gov.au.
If you have any questions regarding your existing development application, please contact Development Assessment Services on 08 8999 6046 or das.ntg@nt.gov.au.
Date Added: 30/07/2020
---
Credit Card Payments
Development Assessment Services are no longer able to receive payments by email using the Credit Card authorisation forms found on our webpage. We are able to receive payment by Credit Card over the phone, so please call us on 8999 6046 if you wish to make payment using this method. Our preference, where available, is for applications to be paid for online. Thank you
Date Added: 04/03/2020