Welcome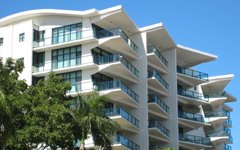 This facility can be used to draft, lodge and track the progress of your planning application.
If you are a first time user of this facility you will need to create an account.
If you need assistance with the preparation of your application, you can book a meeting with a Planner .
Changes to Planning Notices
From January 2021, planning notices will no longer be advertised in Northern Territory newspapers and will only be available online.
Visit the Planning Notices page to:
View planning notices at 'Planning Proposals on Exhibition'.
Make a submission about a proposal.
Subscribe to weekly email notices about new applications.
Visit the Northern Territory Government's NT Planning Scheme website to:
View 'Notices of Finalised Amendments to the NT Planning Scheme'.
View the Minister's reasons for decision.
Date Added: 05/01/2021