Welcome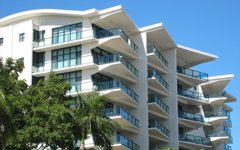 This facility can be used to draft, lodge and track the progress of your planning application.
If you are a first time user of this facility you will need to create an account.
If you need assistance with the preparation of your application, you can book a meeting with a Planner .
Coming Soon: New Development Signs
Following feedback from phase 1 of planning reform, new development signs are being introduced that include:
A QR code that links directly to the planning notices website
The application number
Details of any proposed 'key' variations
These improvements will make it easier to access information on proposed developments online and directly with Development Assessment Services.
New signs for all application types will start to roll out as existing stock is used up. Work is continuing on further enhancing development signs to include a customised image of the proposed development and futher announcements will be made in due course.
For further information contact Development Assessment Services on 8999 6046.
Date Added: 07/04/2021