Welcome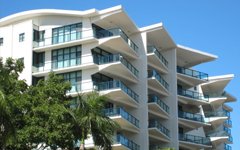 This facility can be used to draft, lodge and track the progress of your planning application.
If you are a first time user of this facility you will need to create an account.
If you need assistance with the preparation of your application, you can book a meeting with a Planner .
Extensions to Public Submission Period
There are 2 categories of development which have different submission periods. As part of the recent Planning Reform Initiative, certain types of development referred to as 'designated developments' are now subject to a longer 28 day (rather than 14 day) public exhibition period. The Planning Notices website will clearly specify the applicable exhibition period.
Should a person require an extension to the 'standard' (14 day) or 'designated' (28 day) public exhibition period an extension may be requested from the consent authority. Recent changes to the Planning Act 1999 set out that a request for up to a 7 day extension can be made to the consent authority. This is most conveniently done by emailing DAS.NTG@nt.gov.au (citing the application in question) and providing reasons outlining the special circumstances for the extension being required. An extension for more than 7 days is also possible in exceptional circumstances and any such request may also be made via a request to the above email address setting out the reasons for needing the extension. Additional details in regard to this matter are set of in section 49 of the Planning Act 1999.
Date Added: 05/04/2022
---
Wastewater Management requirements for Subdivision and Dwelling-Independent applications
On 11 March 2022 Planning Scheme Amendment 34 came into effect which introduces new provisions in Part 6 (subdivision) of the Scheme in relation to Wastewater Management. These provisions align with the changes made last year to Clause 5.4.13 (Dwelling-Independent).
For subdivisions where there is no reticulated services available, and for dwelling-independents that propose a separate effluent disposal system, there is now a requirement to submit a site and soil evaluation report completed by an appropriate site-and-soil evaluator demonstrating that onsite wastewater management systems can be installed in accordance with the requirements of the Code of Practice for Wastewater Management.
Planning Scheme Amendment 34 can be accessed here Amendments to the NT Planning Scheme 2020 - NT.GOV.AU
For further information contact Development Assessment Services on 08 8999 6046.
Date Added: 11/03/2022
---
New custom signs for planning applications
As part of Planning Reform in the Northern Territory, and to increase transparency with proposed developments and re-zoning, exhibition signage is changing.
From Friday 21 January 2022, new signage will be implemented in the Darwin, Palmerston, Litchfield and Alice Springs localities for all planning applications requiring public exhibition.
Signage will include a proposed design or land use image associated with the proposal.
Applications will need to be lodged at least 10 days prior to the anticipated advertising date to allow for the printing of the signs.
Stock signs will continue to be provided for applications outside of Darwin, Palmerston, Litchfield and Alice Springs.
For further information contact Development Assessment Services on 08 8999 6046.
Date Added: 24/11/2021