Welcome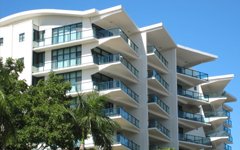 This facility can be used to draft, lodge and track the progress of your planning application.
If you are a first time user of this facility you will need to create an account.
If you need assistance with the preparation of your application, you can book a meeting with a Planner .
Last Advertising of Applications for 2020
PLEASE BE ADVISED:-
The last advertisement of development applications for 2020 will be in the NT News and Tennant & District Times on Friday 27 November 2020, and in the Katherine Times on Wednesday 25 November 2020.
For planning scheme amendments, rezonings, concurrent applications and designated developments (prescribed by section 7 of the Planning Regulations 2000), the last advertisement for 2020 (for the first of two adverts) will run on Friday 13 November 2020 (except for Katherine, which would be Wednesday 11 November 2020).
The first advertisement for all applications for 2021 will be Friday 22 January (Katherine Wednesday 20 January).
The DCA meeting calendar for 2021 is now available at https://dipl.nt.gov.au/lands-and-planning/boards-committees-and-authorities/development-consent-authority/meetings-and-agendas
Date Added: 21/09/2018