Welcome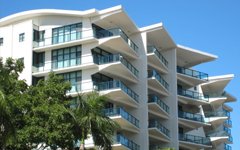 This facility can be used to draft, lodge and track the progress of your planning application.
If you are a first time user of this facility you will need to create an account.
If you need assistance with the preparation of your application, you can book a meeting with a Planner .
New payment option for DAO users
Recent enhancements to the payment options in DAO mean that you can now request a third party to pay by credit card through the online portal.
All you need to provide is the third party name and their email address and they will receive a requst to pay the application fees.
Once the third party has made the payment the application will proceed as normal.
For futher information contact Development Assessment Services on 08 8999 6046.
Date Added: 10/09/2021
---
Last Advertising of Applications for 2021
The last advertisement of development applications for 2021 will be published online on Friday 26 November 2021.
For planning scheme amendments, rezonings, concurrent applications and designated developments (prescribed by section 7 of the Planning Regulations 2000), the last advertisement for 2021 will be published online on Friday 12 November 2020 (as a 28 day exhibition period is required).
The first advertisement for all applications for 2022 will be published online Friday 21 January.
Application lodgements need to be received 1 week prior to make the above final/first advertising dates.
Date Added: 21/09/2018
---
Changes to Katherine Region Advertising Day
From September 2021 notification of new applications and decisions within the Katherine region will be advertised online on a Friday in line with advertising for the rest of the Northern Territory.
Visit the Planning Notices page to:
View planning notices at 'Planning Proposals on Exhibition'.
Make a submission about a proposal.
Subscribe to weekly email notices about new applications.
Visit the Northern Territory Government's NT Planning Scheme website to:
For further information contact Development Assessment Services on 08 8999 6046.
Date Added: 19/07/2021
---
Coming Soon: New Development Signs
Following feedback from phase 1 of planning reform, new development signs are being introduced that include:
A QR code that links directly to the planning notices website
The application number
Details of any proposed 'key' variations
These improvements will make it easier to access information on proposed developments online and directly with Development Assessment Services.
New signs for all application types will start to roll out as existing stock is used up. Work is continuing on further enhancing development signs to include a customised image of the proposed development and futher announcements will be made in due course.
For further information contact Development Assessment Services on 8999 6046.
Date Added: 07/04/2021